SLAM's ØNE 'N DØNE campaign is a celebration of the game through product, storytelling and collaboration. We've partnered with artists, brands and creators forexclusive product drops. Shop now.
Go to Dyckman or West 4th or Gersh on a Saturday afternoon and watch some pickup basketball. The energy, passion and drive that you see isn't common in parks across the globe—it's a New York thing. Queens native and celebrity jeweler Greg Yuna knows all about it. In fact, having grown up surrounded by it, he has brought the same type of mentality to his own successful venture.
"Basketball inspired all of us, especially being from New York. If you were in New York, you ended up playing in a city park," Yuna tells SLAM. "Basketball is a competitive sport; everyone played basketball growing up. It's just super competitive—you take that and then you apply it to your real life. Once you hop off the court, it's the same shit. This jewelry world is basically my basketball court. So, it's like, how many times can we dunk this week?"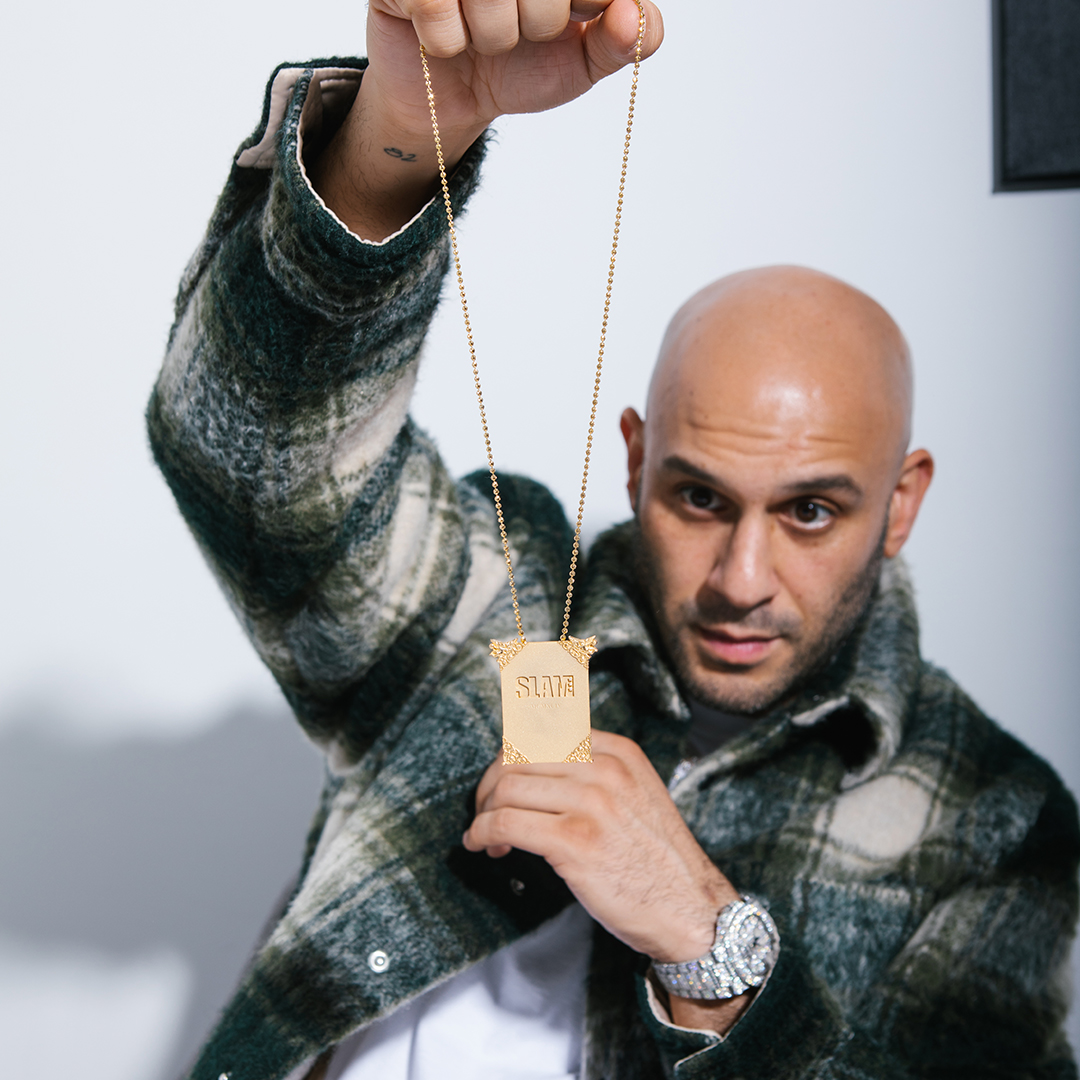 Yuna established his luxury jewelry brand in the heart of Manhattan's Diamond District back in 2017. Given his creativity, unique aesthetic and relentless drive, the company has flourished ever since. He feeds off the energy of his hometown—the same energy that permeates the blacktop courts and helped inspire the birth of SLAM over twenty-five years ago. "Anyone who knows me knows that I don't stop. And New York City is one of those places that just doesn't stop," Yuna says. "It's just go, go, go, go."
SLAM was founded in 1994, in NYC, as a publication covering the intersection of basketball and hip-hop culture. It was a celebration of the game played not just in massive arenas, but in parks and playgrounds like Dyckman, West 4th and Gersh. Through the years, the magazine has cemented itself as "The Basketball Bible," while continuing to tackle the worlds of music, sneakers, fashion, art and more. 
In his thriving business, Yuna blends a lot of those worlds, too. He has partnered with lifestyle brands such as Nike, Boss and Kith, and created jewelry for clients such as Floyd Mayweather, Drake, Nigel Sylvester, Russell Westbrook, Rudy Gay, PJ Tucker and Al Harrington. His attention to detail and care with each product—from rings to bracelets to necklaces—has earned him a reputation as "The Cleanest."
"It speaks for itself, really," Yuna says about the nickname. "I pay really, really close attention [to my pieces]. I prioritize in making sure that everything is super clean and just perfect. My eye starts twitching when something's off. I just like to keep it very crisp." 
In collaborating with SLAM, Yuna maintained that same approach to craft the one-of-one "Basketball Bible" chain, a pendant made from 14K gold. Three diamonds were encrusted in the stars of SLAM's logo, which is featured in the middle of the piece, and engraved details include SLAM's origin year in roman numerals and two major taglines: "Respect The Game" and "The Basketball Bible." Yuna's team sandblasted the gold to give it a more authentic feel.